08/01/2022
Infomercial
Whether it's for fun, a family meal or a quick coffee with friends, the St Helens district is full of hidden treasures just waiting to be discovered.
By choosing to shop at a local independent this summer, you'll not only be enjoying a unique experience you won't find anywhere else, but you'll also be supporting real people in our communities.
From shiny pastries to well-designed jewelry, pretty party balloons and more, there's little you can't get from a company that prides itself on helping customers get exactly what they want. they want.
Here are just seven of the best local independents you need to visit this summer:
Ellamora
Ellamora is a small, well-stocked fashion boutique located in the heart of the village of Rainford. Here you will find a wide range of women's lifestyle brands, exclusive baby clothes, accessories, inspirational gifts and much more. Its owner, Ali Harrison, prides herself on her customer service and believes that getting to know her customers is one of the reasons they keep coming back.
Skew Bridge Brewery
Skew Bridge Alehouse, a Rainhill-based micropub, serves its customers the UK's finest microbrewery ales, craft beers and ciders. The Alehouse, owned by local duo Amanda and Phil, has been in the Good Beer Guide for five years and shares a large outdoor seating area with neighboring businesses, making it the perfect place to socialize with friends this summer.
Watson & Co.
There's no shortage of praise for the perfect shapes and styles at Watson & Co Barbers in Sutton – just take a look at their Facebook page to find out why they're a cut above the rest. Business owner Helen Watson also runs the nearby salon, offering clients a range of beauty and aesthetic treatments including tans, facelifts, botox and fillers, hair extensions, eyelashes , eyebrows, waxing and more.
Easy toddlers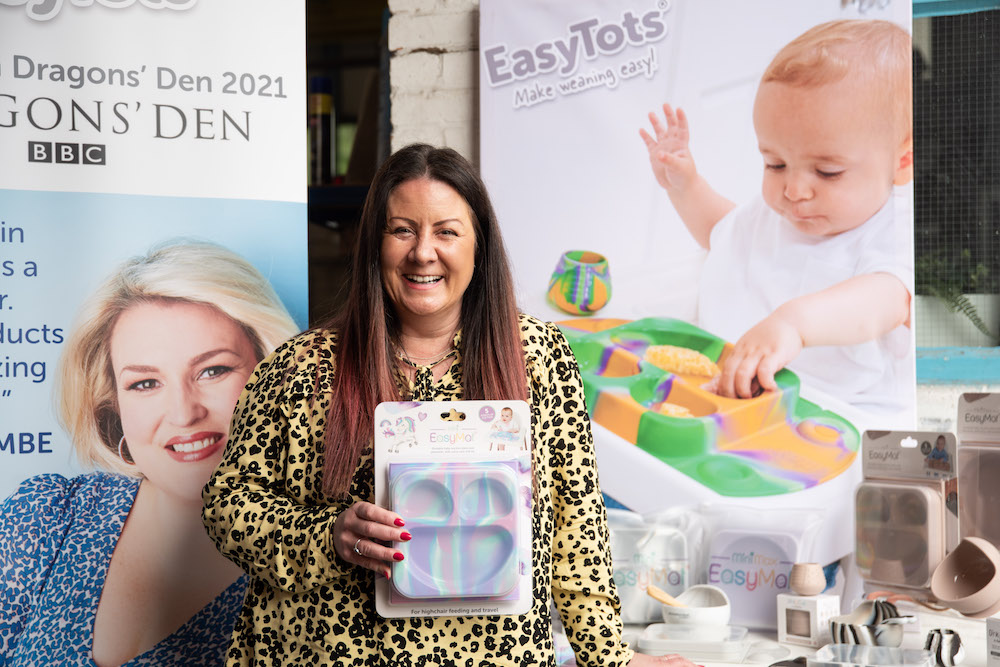 Easy Tots is quickly becoming the go-to name for all weaning products for babies and toddlers. It is owned by St Helens resident and businesswoman Helen Davies, who recently took her business to the BBC's Dragons Den to secure an investment from Sara Davies. You can find out more about Easy Tots and browse their range of unique and quality products on their website.
Earlestown Market
Marc Isherwood is a third-generation trader from the much-loved Earlestown market, continuing the family business that has been popular for almost 60 years. Previously specializing in the sale of household items, the family has recently moved into the sale of a wide range of artificial flowers. You'll find everything you need at the Earlestown Market, from fashion and children's toys to plants and homemade baked goods.
Learn more here.
Bold natural soap
Clare Price Bold Natural Soap makes skin care products using sustainable, organic and locally sourced ingredients. Each bar is unique and is lovingly created and hand wrapped from Clare's home studio. Although Bold Natural Soap is based in St Helens, this company can only be found online and at select retailers, so be sure to visit the website to pick up something really special.
Casa Vieja
This family run Spanish tapas restaurant has been in St Helens town center for 28 years. Its owner, Manuel, and his family proudly offer their customers an authentic and friendly culinary experience. The restaurant also offers a peaceful outdoor seating area and courtyard, ideal for relaxing on a warm summer evening.
There is such a variety of businesses, but they all have one thing in common: they are run by local people, such as your friends, neighbors or the people you see at the school gates, and they put everything they have in running their business.
Councilor Kate Groucutt, St Helens City Council's Cabinet Member for Economy, Business and Skills, said:
"Buying local is more important than ever. Our businesses have been hit hard by the pandemic and they need our support. I think many more of us are realizing the value and importance of our local community and the businesses and people that make it up. To put it bluntly – if you enjoy it, use it.
"By buying locally, we help keep our shopping streets alive. This means keeping the money in the area, supporting the jobs of our neighbors and standing up for the hard working members of our local community.
If you buy local, you can help keep dreams alive, livelihoods afloat, and food on the table for family businesses. They aren't the only ones to benefit either – you are too. What they do and offer is their passion, they put their heart and soul into providing you with better customer service, better quality products and a unique range of products and services. With so many independents in and around St Helens, there's no need to shop anywhere else!
So go ahead, buy local and support your community. Keep it in the borough.
Financed by the Welcome Back Fund of the European Regional Development Fund.
Key words